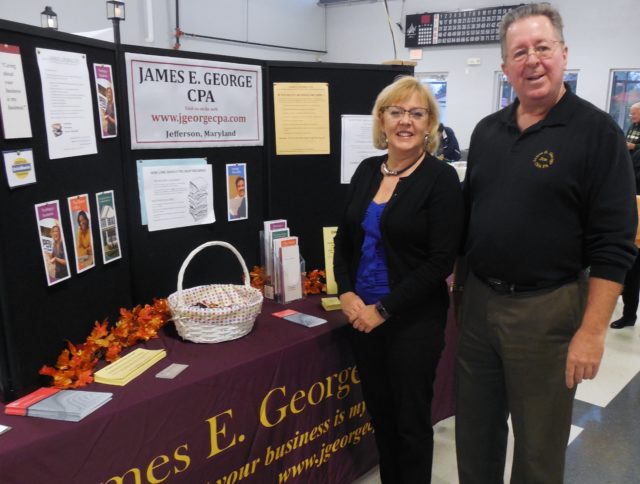 Jim George has been a Frederick area CPA since 1984. After gaining valuable experience as an auditor and a tax specialist with two different firms, he started his own practice in December of 1991 in Lovettsville, Virginia. Today, Jim functions as a general practitioner advising over 400 clients on a wide variety of business and individual matters.
Dick Goodrich is our Senior Tax Preparer and has been working with our firm since 2007. He is a born and raised Brunswick, MD resident with a strong background in accounting. Dick worked for the IBM Corporation and Lockheed Martin with most of his experience as a financial manager before retiring in 2006.
Linda Pitsenbarger is our new Office Manager.
During tax season we increase the size of our staff by 2 – 3 part-time people. We are proud and blessed to have most of our part time employees return year after year.
Staff Photos: